How Much Are NBA Season Tickets?
Whether you're a die-hard basketball fan or just enjoy watching the game casually, you may have considered purchasing NBA season tickets. And while season tickets are generally pricey, the experiences, memories, and opportunities to watch every home game can be an enticing offer.
Below, we are going to discuss and review just how much NBA season tickets are. We will review all 30 NBA teams and provide a general baseline on how much you can expect to spend to purchase season tickets. Of course, season tickets vary from team-to-team.
An NBA team expected to reach the playoffs and the NBA Finals will be able to charge higher season ticket rates than a team that is in the rebuilding phase. However, if you're a true NBA fan, then just the opportunity to be at every home game should be more than enough.
Benefits of Purchasing Season Tickets
While the greatest benefit to owning season passes is the ability to attend every home game for your chosen team, many franchise teams will also offer additional benefits and perks to their season ticket holders. This is done not only to entice fans to purchase season tickets, but also as a means to reward fans for their loyalty to the team.
Ability to Watch Every Home Game – perhaps the single biggest benefit of owning season passes is the ability to attend every home game. You will be able to witness all the historic, jaw-dropping plays at the court and will definitely have bragging rights amongst your friends.
Exclusive Offers – many NBA franchises will partner with local restaurants and businesses to provide discounts and perks to their season pass holders. This is done to encourage local, small businesses and to provide additional perks to their season ticket holders.
Inside Access – similarly, many NBA teams will offer their season ticket holders inside access to the stadium and the players and coaching staff. Season ticket holders may even be able to arrange meet-and-greets with several players, which would definitely be a great opportunity to get a signed autograph from one of the players.
Merchandise Discount – no true fan is really complete without team gear and merchandise. And if you're a season ticket holder, many NBA teams will offer steep merchandise discounts, exclusive only to season ticket holders.
VIP Entrances – in addition, being a season ticket holder means you'll have direct access to the stadium. Many NBA teams offer season ticket holders with VIP entrances, meaning you won't have to wait at the door to be ushered in.
Food and Beverage Discounts – similarly, as an added perk, many NBA teams will offer season ticket holders with food and beverage discounts at the stadium. You'll definitely enjoy that perk as you watch the game live and with your friends.
Playoff and Finals Access – season passes don't stop once the playoffs hit. If you are a season ticket holder, you'll get access to all home game playoff and finals games and won't have to purchase those tickets separately.
Parking Priority – lastly, many NBA teams will also offer parking priority to their season ticket holders. Parking priority may include either free or heavily discounted parking rates and provide an easy, convenient, and affordable option to attend the games.
Resale Ability – lastly, if you're unable to attend a particular home game, you can simply resell the tickets on third-party platforms. Not only will you be able to recoup some of the money spent on the season pass, but if your team reaches the playoffs and the NBA Finals, those ticket prices could climb substantially, meaning you may even be able to net a profit off the cost of the season pass.
Are Season Tickets Backlogged?
Unfortunately, due to the increase popularity in the NBA, many teams are currently backlogged and are unable to offer season tickets. However, it is recommended that you reach out to a team representative and inquire as to the status and offerings of season tickets to determine whether or not your team is currently offering season passes.
Is There a Deposit to Secure NBA Season Tickets?
Generally, most NBA teams will require a "good-faith" deposit be made to secure a season ticket. These deposits generally range from $50-$100 and will be credited towards the price of the season pass.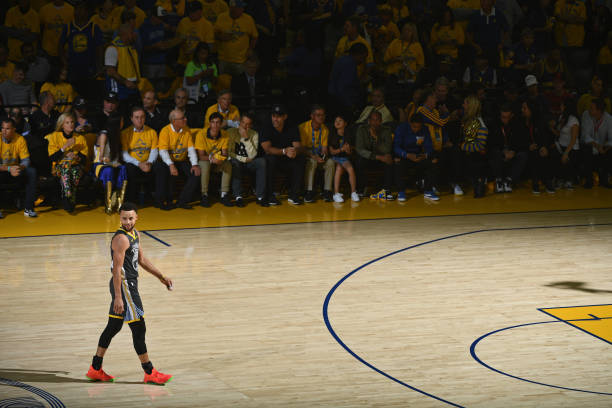 Do NBA Teams Offer Payment Plans for Season Tickets?
Yes, NBA teams offer payment plans for season tickets and will generally split-up the cost of a season ticket into smaller, more manageable payment options. While you can purchase the tickets upfront, having a payment plan may be a more cost-effective option.
How Much Are Season Tickets?
Determining the price of season tickets can be difficult, especially as each team will set their own prices and more popular and more well-established teams will have higher ticket prices. However, generally, and in our own research, season pass tickets range from $30 for upper-level seats to over $2,000 for courtside seats. These prices are per game, with season prices, in full, coming out to approximately $1,200 to just under $90,000.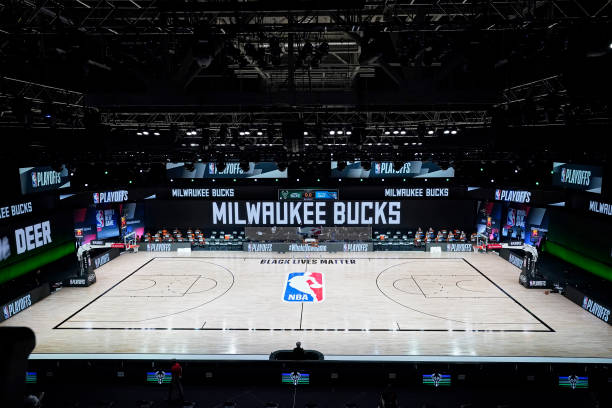 Are NBA Season Tickets Worth It?
If you're considering purchasing season tickets to your favorite NBA team, you may be wondering if it is worth it. And while that is a personal decision and one that is highly dependent on your financial situation, love of the team, and general interest in the sport, we do believe that season tickets are worth it.
Season tickets afford fans an opportunity to view all at home games live and in-person. In addition, you will have exclusive access to fan experiences, arena tours, and player meet-and-greets. For loyal fans, these perks make the price well worth it and is an experience that you will be sure to remember.