Best Role Models in the NBA
The NBA, since its inception in 1946, has seen thousands of players play across its differing teams. And while some have been more notable than others, it's pretty fair to say that, overall, these NBA players have always been the best-of-the-best when it comes to playing basketball.
But, as we all know, there's more to life than just basketball. And while many NBA players are great at basketball, not all of them are great role models. Some players have had troubles with the law, while others have had public outbursts and even fights in public, anyone remember the Malice at the Palace?
And while many NBA players are looked up to and admired for their strengths and athleticism, perhaps we should be looking up to certain NBA players who are not only dedicated to the game and their craft, but also to their community and to giving back from their wealth and fame.
That's why, below, we are going to review the best role models in the NBA. These are some of the best basketball players who find the time to not only give back to their communities, but also help to develop and train younger players, build a team with strong chemistry, and work as a unified unit towards a greater goal.
How to Determine a Good Role Model in the NBA
Per the Marriam-Webster dictionary, a role model is a person whose behavior in a particular role is imitated by others. And, interestingly enough, Marriam-Webster's example of a role model in a sentence is none other then, "athletes should remember that they are role models".
However, when it comes to determining who is a good role model in the NBA, the choices appear to be endless and quite vast. That's why we defined an NBA role model as not only an NBA player who gives back, both financially and physically, to their community, but also as a player who is generally well-liked, respected, and admired within the league.
Further, these NBA role models place themselves as consummate professionals within the league. That is, they understand the gravity and weight of their position in the league and take the job seriously and with the respect it deserves.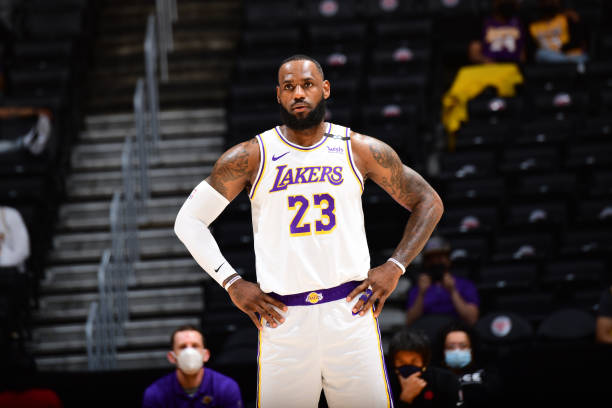 LeBron James
LeBron James has always had a mixed perception amongst the NBA's most die-hard fans. Some fans love him for his style of play, his dedication to the game, and his elite athleticism and abilities. While others, simply, cannot stand him and disdain his being brought up in the GOAT debate.
However, regardless of what you personally think of LeBron James, few can deny his off the court efforts and activisms. An active supporter of non-profit organizations including After-School All-Stars, Boys & Girls Clubs of America, and the Children's Defense Fund, James has also setup his own charitable foundation, called the LeBron James Family Foundation, which looks to support youth in the Akron, Ohio region.
Further, through the foundation, James was able to open the I Promise School. Specifically aimed at at-risk students, the school will be fully operational later in 2022 and will look to provide academic support and services for grades one through eight.
Damian Lillard
Damian Lillard, widely admired for his loyalty and commitment to his team, is another great NBA player to have as a role model. Selected by the Portland Trail Blazers with the sixth overall pick in the 2012 NBA draft, he has remained with the team since.
Nicknamed "Dame Time" for his big shots in the clutch, Lillard was voted the NBA Rookie of the Year and has received six NBA All-Star Game selections. And though the Trail Blazers have seen some heartbreaking seasons, Lillard continues to give it his all year-in and year-out.
Off the court, Lillard has established the RESPECT Program which is aimed at helping area high school kids graduate. The program encourages youth to "Show Up, Work Hard, and Be Kind".
Malcolm Brogdon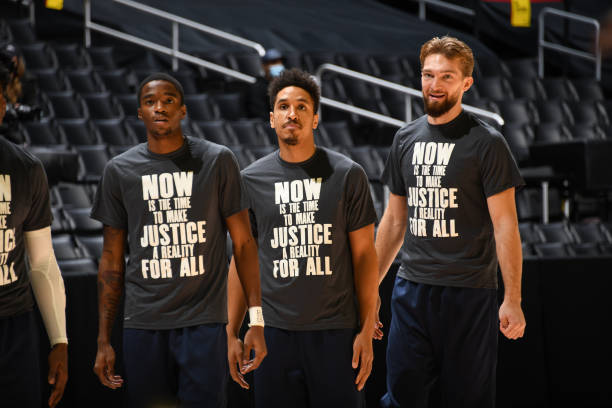 Malcolm Brogdon currently plays for the Boston Celtics. having played for the Virginia Cavaliers, he was a consensus first-team All-American as a senior and was named the Atlantic Coast Conference Player of the Year and Defensive Player of the Year, becoming the first player in conference history to earn both honors in the same season.
And while Brogdon has a solid NBA career, averaging 15.5 points per game, his off-court community involvement makes him a role model to many. In 2018, he founded Hoops2O, a nonprofit aimed at addressing the clean-water crisis, particularly in Africa. By November 2019, the organization had raised $400,000 and by the following February had funded the construction of ten wells in Tanzania and Kenya, bringing water to over 52,000 citizens.
Dikembe Mutombo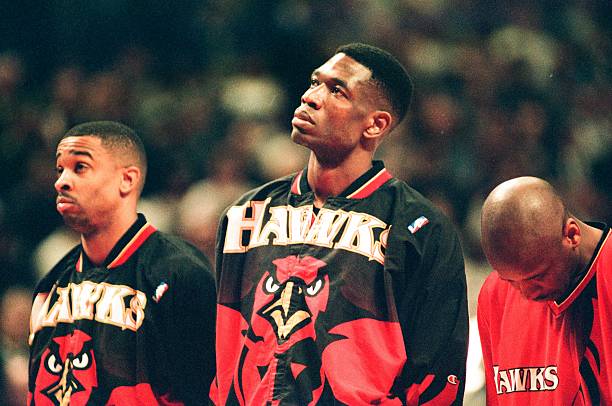 While many older NBA fans will remember Dikembe Mutombo's menacing blocks and finger wagging, his off-court philanthropy is well-worth mentioning. He started the Dikembe Mutombo Foundation to improve living conditions in his native Democratic Republic of Congo in 1997. His efforts earned him the NBA's J. Walter Kennedy Citizenship Award in 2001 and 2009.
He is also a longtime supporter and promoter of the Special Olympics and is currently a member of the Special Olympics International Board of Directors. Further, in 1997, the Mutombo Foundation began plans to open a $29 million, 300-bed hospital on the outskirts of his hometown, the Congolese capital of Kinshasa.
Completed in 2007, the $29 million facility was the first modern medical facility to be built in that area in nearly 40 years.