Best Madden Ultimate Team Names
While football is most often associated, and played, as an outdoor sport, there is a growing world of e-sports and video game enthusiasts who take to football specific video games to get in their fix. And, without a doubt, the Madden series is by far the best and most popular football video game around.
And whether you're a casual or avid fan of the series, creating and customizing your team may be one of the most difficult parts of the game. To help make the process just a bit easier, we are going to review and discuss the best Madden Ultimate Team names for the latest Madden video game series.
These team names are unique, clever, and will definitely leave your friends in awe. And whether you're playing competitively or just for a little fun, having a unique and cool team name can make the game feel just a bit more personal and significant.
More interested in the NBA 2K series? Definitely check out our review on the best basketball team names for NBA 2K.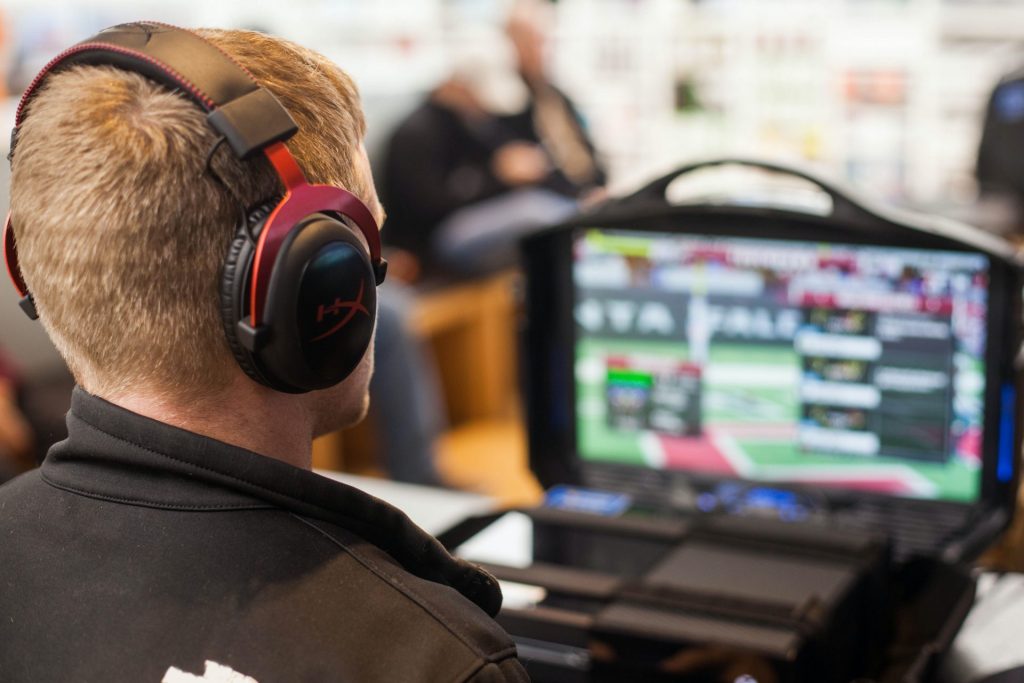 What Is Madden NFL?
Madden NFL, or previously John Madden Football, is a football video game series that is developed by EA Tiburon for EA Sports. Named after the legendary Pro Football Hall of Fame coach and commentator John Madden, the series has sold over 130 million copies since its inception.
The only officially licensed video game series by the NFL, Madden NFL has influenced a generation of players and enthusiasts. With detailed playbooks, player statistics, and voice commentary, the game series has a devout following and is typically released immediately before the start of the upcoming NFL season.
Having generated over $4 billion in sales for EA, the Madden franchise is one of the most popular and successful sports video games of all time. With the idea originally conceived in 1984 by Trip Hawkins, the founder of EA, the first version did not appear until 1988 on the insistence of John Madden to make the game as realistic as possible.
What Is Madden Ultimate Team?
Madden Ultimate Team, or simply MUT, is one of the most fun and creative modes in Madden. Allowing players to customize and put together their own teams, players can create all-star lineups and interesting matchups all within the mode.
Giving players the ability to enhance their line-ups, sell in an auction like environment, and trade with friends, you'll be able to customize every position and even the coach, playbooks, and uniforms that your team will have.
In addition, to make the game mode even more attractive to players, EA Sports has introduced different challenges and modes throughout the game. These challenges and modes allow you to compete to earn additional coins and other rewards to further build and customize your team.
From solo challenges and trainings, to head-to-head matchups, to weekend champions leagues, Madden Ultimate Team offers a high level of customization and personalization to keep the fun going.
Want to learn even more about Madden Ultimate Team? Definitely check out the full-review by Outsider Gaming.
Where to Buy Madden?
Currently, Madden is available for all major video game consoles and PC. There are a multitude of options to purchase, and play, the game. Currently, the latest version of Madden is set at a total cost of $59.99. However, there are some ways to acquire the game for cheaper.
Firstly, if you are simply looking to purchase a copy of the latest Madden series, you can follow any of the below links based on console to do so.
However, if you'd like, you can sign up for EA Play Pro on a PC. With EA Play Pro, you are given access to all EA games with unlimited play. At a cost of $14.99 a month of $99.99 for a full year, you will have access to a large library of EA games and will be able to enjoy previous and new titles released by the game developer.
Top Madden Ultimate Team Names
Whether you're playing Madden on an Xbox, a Playstation, or on your PC, you can customize your team to your liking. From the players to the coaches to the playbooks and uniforms. In addition, you can choose your own team name to further customize and personalize your individual team to your tastes.
Below, we are going to review some of the best and most unique Madden Ultimate Team names.
Gang Green
Big Bucks
Gridiron Gang
Gridiron Raiders
Trick Layers
Billing Me Softly
Nothing But Rent
Geeks and Sneaks
Ball Can Be Life
Balls to the Walls
99 Problems but a Touchdown Ain't One
Bed, Bath, and Brady
Backbreakers
Lob City
Fresh Kicks, Less Stink
Ball All Day
Shortlings
Swish Kebabs
MUTT MUT's
Zone Violators
Too Easy
Safety First
End Zone Celebrators
Prepare to be Embarrassed
Air Callers
Joint Breakers
Ball Hoggers
Love The Run
Run Game All Day
Balls of Stealers
Bound to Win
Clear and Definitive
Ball so Clear
In Need of Air
The Answer
The Problem
The Solution
The Menace
Societal Menace
Should be Jailed Up
Better-Fingers
The Reason for the Season
Grasp the Greatness
Greatness Lies Here
Where Doubters Rest
Just a Stop to the Top
In Yo Face
Better be Blindfolded
Bringing the Burn
Hot in the Three
Quick Trigger
Fast Fingers
The Good, The Bad, and The Ugly
LA Rammers
Get Stuffed
Game of Thrones
House of Dragons
One Handed Catchers
Gronk Party
A Tribe Called Best