Best Compression Pants for Youth Basketball
The rise in NBA players wearing compression pants has made the item an almost fashionable clothing item. However, compression pants don't only look cool, but actually have a plethora of real-world benefits. And if you are an ardent basketball player, then investing in a pair of compression pants can help you to perform better on the basketball court.
Below, we are going to specifically look at the best compression pants for youth basketball. In addition, we are going to quickly review the benefits of wearing compression pants and how wearing a pair can help players of all ages to elevate their game.
Disclaimer
Please note, we here at Ball Are Life are affiliated with the Amazon Associates Program. This means we may receive a small commission from any purchases made via our links below. This is at no additional cost to you. While we appreciate the additional commission, we would never recommend a product or service which does not align with our core values nor any product which we would not use ourselves.
Benefits of Wearing Compression Pants
Compression pants, whether for adults or for youth, are not a new concept. In fact, athletes worldwide have worn compression pants to assist them in their workouts for decades. However, with the rise in NBA players wearing compression pants, their popularity has soared in recent years.
And although compression pants look cool, they also provide a number of benefits. Firstly, it is important to understand how compression pants work. Compression pants apply gentle pressure to the muscles in the legs. This pressure helps to improve blood circulation in the legs of players and athletes while they compete.
By improving blood circulation, compression pants can also help to eliminate swelling in the feet and ankles. Furthermore, donning a pair of compression pants can provide more oxygen flow to leg muscles, which can help keep them from cramping and help players to compete at their maximum abilities.
Similarly, compression pants can be helpful in preventing and relieving an injury, such as shin splints. By compressing your shin and calves, compression pants increase oxygen and blood flow to the area's most susceptible to shin splints and other related injuries. This boost in circulation helps improve muscular endurance, muscle efficiency, and pain relief.
And lastly, compression pants are a great way to keep warm while playing basketball, particularly during the colder months. Compression pants can be worn beneath your basketball pants or shorts and can give you an additional layer of warmth.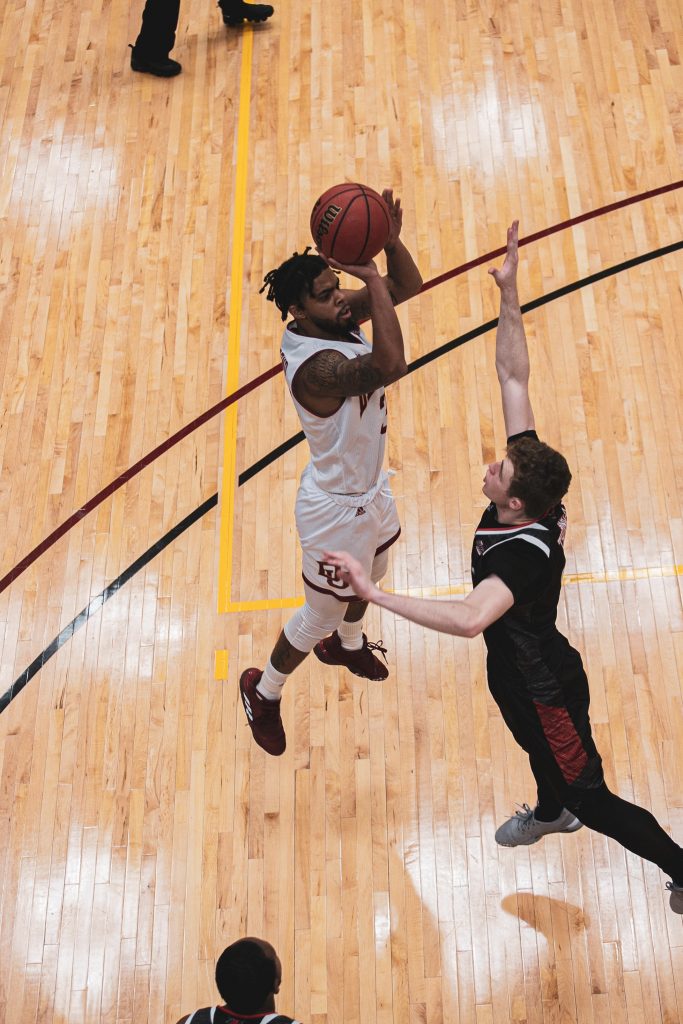 Nike Boys' Pro Dri-FIT Training Pants
We've previously discussed the benefits of Nike's Dri-FIT technology and continue to espouse their benefits for athletes. The Dri-FIT technology is an innovative polyester fabric which is designed to help athletes keep dry while they sweat and compete, allowing them to work harder for longer.
Utilizing a unique high-performance microfiber, Dri-FIT's. are able to support the body's natural cooling system by wicking away sweat and dispersing it across the fabric's surface.
As such, our top recommendation for the best compression pants for youth basketball is the Nike Boy's Pro Dri-FIT Training Pants. Made with Dri-FIT technology, these pants not only provide the necessary compression to the legs and ankles, but also incorporate Nike's Dri-FIT technology to the pants for a more comfortable wear.
TELALEO Boys Youth Compression Pants
While the TELALEO brand isn't exactly well-known, they have begun to make a name for themselves within the sporting world, particularly for anyone who shops on Amazon. However, we purchased and tested the TELALEO Boys Youth Compression Pants and were pleasantly surprised by the build and quality of the pants.
These pants also have moisture wicking technology, similar to the Nike Dri-FIT's, though we found the Nike's technology performed better in more extreme conditions. However, we really liked the elasticity of these pants, which provided sufficient movement and stretch regardless of movement.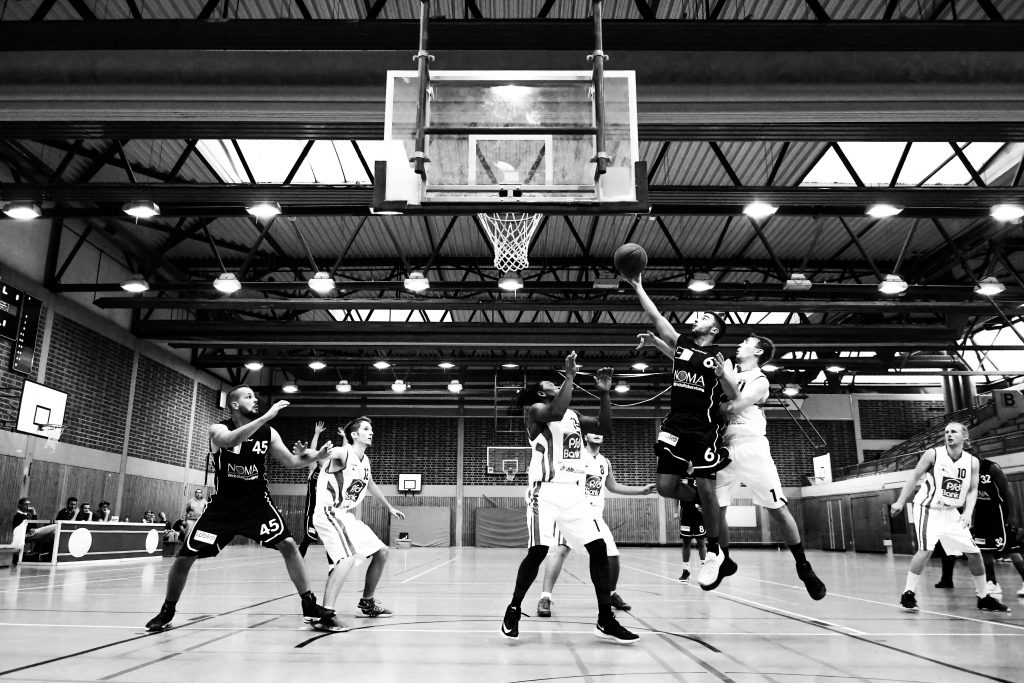 Rolimaka's Youth Thermal Compression Pants
Again, the Rolimaka brand is not a well-known brand. But if you are looking to purchase compression pants for your young athlete, then it is definitely a brand worth taking into consideration. And we only say that for the simple reason that Rolimaka's Youth Thermal Compression Pants may be some of the best pants to wear during the colder months.
Now, we don't say that lightly. We've previously discussed the difficulties of playing basketball in the cold and in the rain. However, where Rolimaka differs from other compression pants is their inclusion of a soft, fleecy interior of the pants.
This fleece interior adds an additional layer of warmth and protection from the cold. These compression pants are great for colder months and temperatures. However, we would caution against wearing these pants in indoor play or during warmer months as the fleece can cause players to overheat and fatigue.
COOLOMG Basketball Leggings with Knee Pads
What we love about the COOLOMG Basketball Leggings with Knee Pads is, quite simply, the included knee pads within the compression pants. What we hate? The name of the company. Perhaps we're getting old, but I really believe they could have found a better name for their brand.
Naming conventions aside, few other youth compression pants include knee pads within their design. A really great and smart addition, your young basketball player will be able to avoid nasty scrapes and cuts while still benefiting from the compression technology provided by these pants.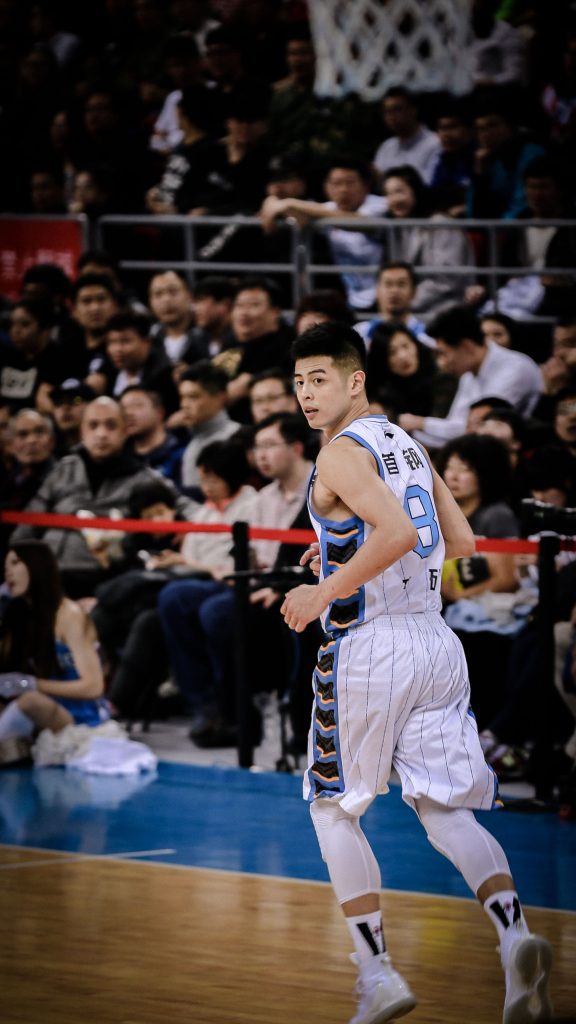 Under Armour Boys' Cold Gear Leggings
Finally getting back to a recognizable brand, the Under Armour Boys' Cold Gear Leggings make a great addition to the list of best youth compression pants for basketball. Chic in design with an all-white exterior, Under Armour placed additional emphasis on these pants' ability to both wick sweat away and help athletes keep warm during play.
With an engineered waistband, inscribed with the Under Armour logo, these compression pants provide full range of motion without sacrificing comfort or benefit. One of our favorites and a great pair of pants to help any younger athlete with proper blood flow and oxygenation.